Welcome to Platinum Driver Training
If you are looking to up skill, or for information regarding how to do this, contact us and we will talk through some options 03 5444800 or This email address is being protected from spambots. You need JavaScript enabled to view it. or use our contact form HERE.
Platinum Driver Training Ltd. was founded in June 2012 and commenced operations in September of 2012. Company founders David and Robyn Semaine have a combined experience of over 35 years in the commercial road transport and training industry and are committed to the delivery of quality training.
Platinum Driver Training Ltd. can deliver a number of training programs including NZTA approved driver licence and driver licence endorsement courses, approved forklift training, Commercial Road Transport National Certificate courses, Health and Safety courses and all other aspects of driver evaluation and training.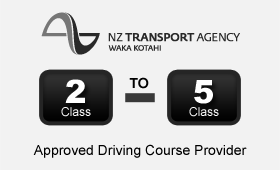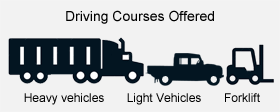 NZTA approved course provider for Class 2 - 5 driver licences
Wheels, Tracks & Roller (RTW) endorsements
Forklift (F) driver licence endorsements
Dangerous Goods (D) endorsements
Forklift operator certificate both new and refresher
Road Ranger transmission training
National Certificate in Commercial Road Transport courses
Police diversion courses - Logbook & load security
Light & Heavy vehicle driver training - courses structured to suit individual needs
NZQA unit standard based or non-unit standards based dependent on company preference
Health and Safety training
Nationwide coverage
Log Transport Safety Council (LTSC) Approved Assessors
Vehicle (V) Endorsements